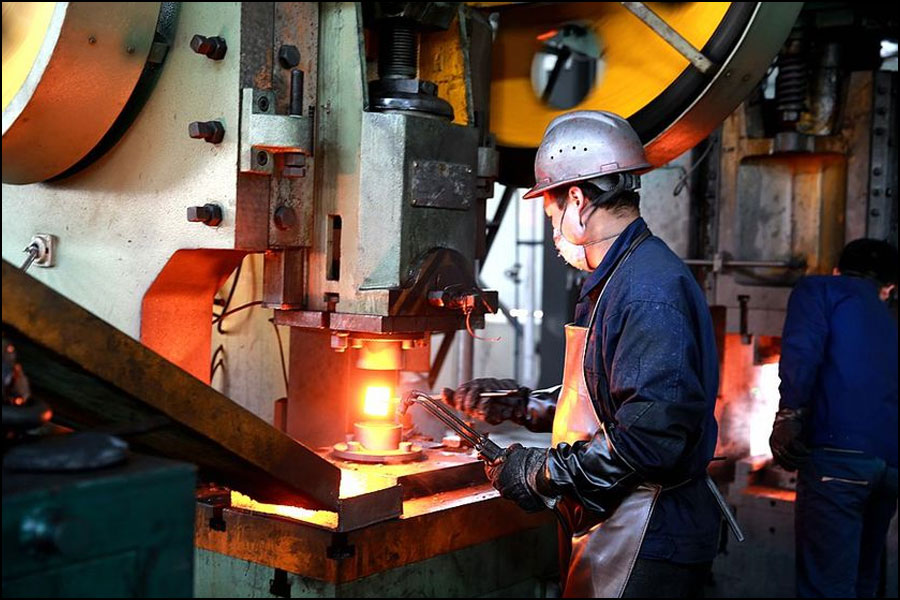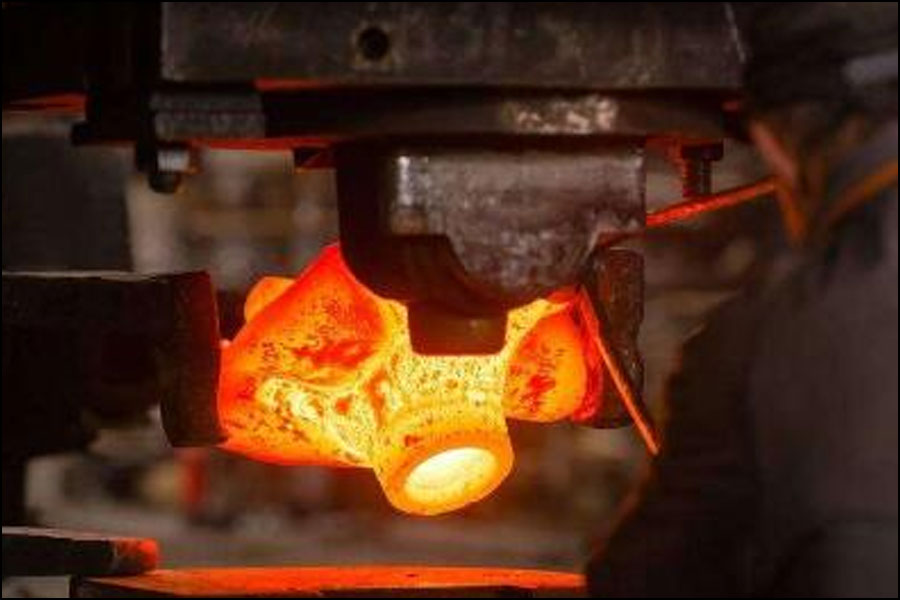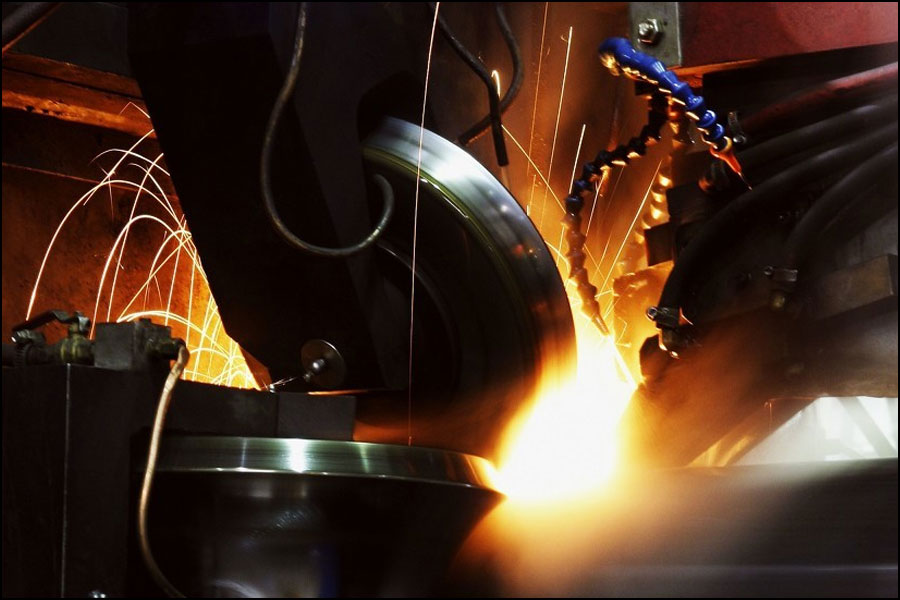 Beryllium Copper alloys are widely used in industrial applications due to its heat and electrical conductivity, malleablity and ductility, machinability and wear resistance. Copper beryllium alloys are non-magnetic and corrosion resistant in addition to excellent heat and electrical conductors. Products manufactured from forged beryllium copper are able to withstand high temperatures and higher loads than other materials. They are also able to perform well in high stress applications with lower unexpected failures than materials manufactured using other methods.
All Wonder Copper Group maintains a full inventory of beryllium copper for use in our open die forgings, including seamless rolled rings, discs, hubs, blocks, shafts, flanges and other forged shapes that can be machined into finished parts. We manufacture custom tool steel forgings to meet ASTM, AMS, ASME B16.47, NACE or corporate specifications, including odd sizes and custom lengths. Custom chemistry material can be melted to your non-standard alloy specifications to meet the needs of your application.
Beryllium Copper Forging Project
Forged beryllium copper products are used in all industries in a wide range of products from electronic components to marine equipment. Products manufactured using copper alloys include:
Beryllium Copper Forging Capabilities
Our capabilities include prototypes or one-offs, small runs, full production quantities and just-in-time inventory supply for long term contracts. Some of the products we forge and processes we use for beryllium copper forgings include:
Saving you money and time by providing innovative cost-effective solutions is our specialty. We can also save our customers up to 80% off conventional tooling costs. Contact Us today to learn more about beryllium copper forging.
Excellent Properties Of Beryllium Copper Alloy
High Thermal Conductivity
Excellent Corrosion Resistance
Beryllium Forging&Castings Case Studies
Executive standard:ASTM/GB/T5233-2001/EN12163(%max., unless shown as range or min.)
Mechanical properties and conductivity analysis
Solution annealing state (quenched state)
Standard aging heat treatment in quenched state
Quarter hard standard aging heat treatment
Half-hard standard aging heat treatment
Three-quarters hard standard aging heat treatment
Hard standard aging heat treatment (a process of comprehensive strengthening of deformation and aging)
Note: In the Brush name:
"A" represents the state of solution annealing (annealed, the alloy is in the softest state, easy to be stamped and formed, and needs to be cold worked or strengthened during the direct failure period);

"H" stands for cold processing state (hard);

"T" means that the material has been aging hardened by standard heat treatment (heat treatment means the state of aging strengthening heat treatment).