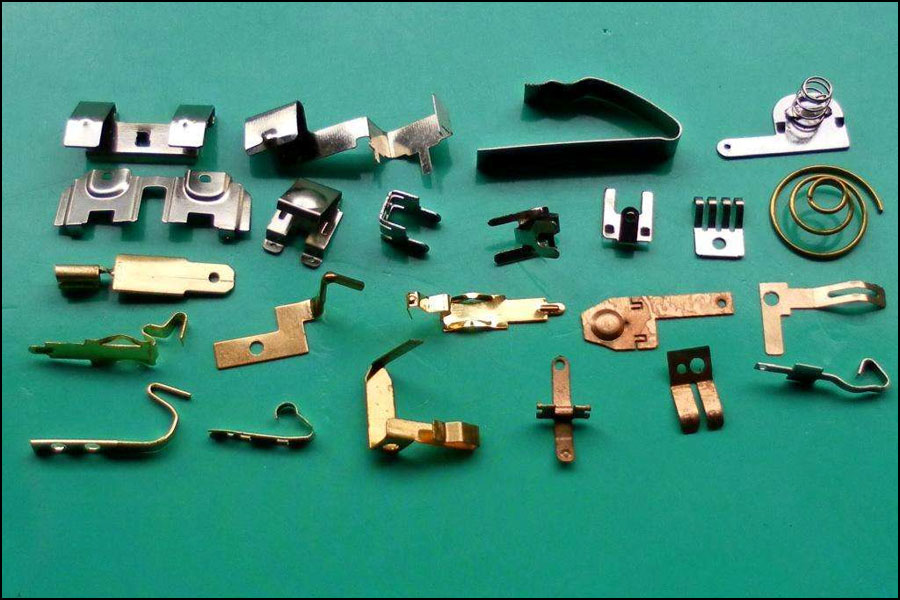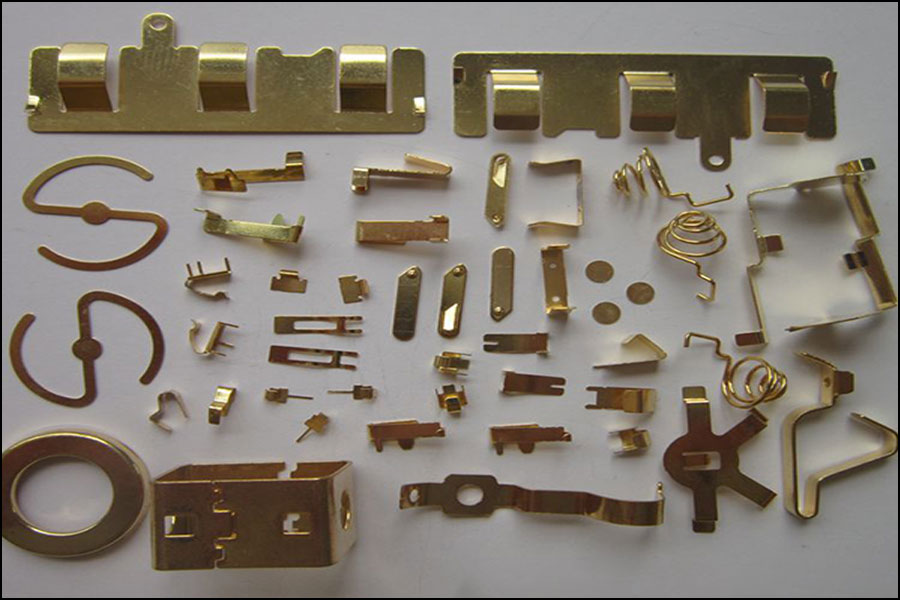 Beryllium copper alloys have a number of properties such as high conductivity, good strength, corrosion resistance, etc. The main advantage of beryllium copper is its ability to be formed in a soft state. Later, it can be age hardened to exhibit spring properties. The high-conductivity of beryllium copper makes it perfect for electrical applications requiring high strength, conductivity or operating in extreme temperatures. Wonder Copper provides beryllium copper springs to suit your requirements. We also design custom beryllium copper springs to meet the needs of new or upgraded electrical equipment.
Wonder Copper works with many different alloys for our spring clips and flat springs. They are broken down into two categories: high strength and high conductivity alloys.
All of Wonder Copper 's beryllium copper springs are manufactured following the highest industry standards.Wonder Copper specialized in producing beryllium copper alloy Leaf Springs and Canted Coil Spring for medical,hardware,aerospace and automotive industries.Request a quote today!
Beryllium copper spring is a mechanical part that uses elasticity to work. Parts made of elastic beryllium copper material deform under the action of external force, and return to the original shape after removing the external force. Generally made of C17200 beryllium copper. The types of beryllium copper springs are complex and diverse. According to the shape, there are mainly spiral beryllium copper springs, spiral beryllium copper springs, beryllium copper plate springs, and beryllium copper special-shaped springs.
According to the nature of the force, beryllium copper springs can be divided into extension springs, compression springs, torsion springs and bending springs.
Beryllium copper springs can be divided into disc springs, ring springs, leaf springs, spiral springs, truncated cone springs and torsion bar springs according to their shapes.
Beryllium copper springs can be divided into cold coil springs and hot coil springs according to the manufacturing process.
Ordinary cylindrical springs are the most widely used because they are simple to manufacture and can be made into various types according to the load conditions, and their structure is simple. Generally speaking, beryllium copper springs should have high elastic limit, fatigue limit, impact toughness and good heat treatment performance.
There are cold-rolling methods and hot-rolling methods for manufacturing beryllium copper springs. The spring wire diameter less than 8 mm generally uses the cold coil method, and the spring wire diameter greater than 8 mm uses the hot coil method.
Some springs need to be subjected to strong pressure or shot peening after they are made to improve the load-bearing capacity of the springs.
Due to the limitation of product structure, multi-strand springs generally have the characteristics of high strength and good performance. The ultimate performance is required to be guaranteed in terms of spring strength and toughness. During the processing of multi-strand springs, it should be noted that:
1. According to product requirements, the supporting ring can choose two methods: cold and hot. It is not allowed to heat the spring to sparking or whitening by using heat and the method, and the temperature of silico-manganese steel should not be higher than 850℃. The support ring and the effective ring should be in effective contact, and the gap should not exceed 10% of the nominal gap between the rings.
2. The characteristics of the multi-strand spring can be determined by the adjustment lead, and the cable distance can be adjusted as necessary during winding. The twisting distance can be 3-14 times the steel wire diameter, but generally 8-13 times is better. The spring force is also closely related to the free height, the end ring, the outer diameter and the performance of the steel wire, and can be changed by adjusting one or several of them.
3. Springs without support rings and springs with too thin steel wire diameters should not be welded to the spring head, but the end cable should not be significantly loose, and should be deburred. For multi-strand springs that need to be welded to the head, the length of the welded part should be less than 3 times the cable diameter (the longest is no more than 10 mm). The heating length should be less than one circle, and it should be polished smoothly after welding, and the welding part should be locally annealed at low temperature during gas welding.
4. The spring surface treatment is generally phosphating treatment, but other treatments are also available. Where zinc and cadmium are to be coated, the hydrogen removal treatment should be carried out after electroplating, and 3% (not less than 3 pieces) shall be drawn after the removal of hydrogen. The spring should be cleaned of surface dirt, salt marks, and oxide scale. The method can be sand blowing or gasoline cleaning, but acid cleaning is not allowed.
5. The compression time of important springs is 24 hours, and that of ordinary springs is 6 hours or continuous compression 3~5 times, each time holding for 3~5 seconds. The gap between the spring and the mandrel during compression is preferably 10% of the diameter of the mandrel. If the gap is too small, it is difficult to operate, and if the gap is too large, the spring is likely to bend and deform. If one of the springs breaks during compression, the rest should be processed again
Beryllium Copper Springs Characteristics
Beryllium copper (BECU) is often used in spring clips and flat spring production because of its great strength. It yields the same spring force as carbon steel at a fraction of the thickness. This allows clips to be produced as thin as .002″ and wire as thin as .050″. Other characteristics that make BECU a viable option for spring clips include:
Military, medical and aerospace companies trust Wonder Copper for our springs.
That's because we produce parts that are high quality, at competitive pricing. Our process works. Parts are heat treated in an atmospheric oven to reduce the amount of distortion in the spring clip. After an inspection takes place to ensure dimensional accuracy, a finish is then applied.
Our short run department can churn out small volume production prototypes in just a few days. These samples can be chemically etched or power press blanked before any forming, coining, drawing or tapping takes place.
Progressive tools or multi-slide tools are made for larger volume orders. These tools are run efficiently and precisely to produce beryllium copper spring clips to fit the customers' requirements. Our ability to manufacture products that are congruent with tight tolerance specifications is what sets us apart.
Beryllium copper springs are resistant to the non-oxidizing acids found in batteries. They are also very elastic – able to bend, twist and turn when needed. The resulting flexibility prevents disfiguration from recurring usage, giving beryllium springs a much-needed durability aspect. For more information on beryllium copper springs, contact us
Beryllium Copper Springs Case Studies
Excellent Properties Of Beryllium Copper Alloy
High Thermal Conductivity
Excellent Corrosion Resistance
Executive standard:ASTM/GB/T5233-2001/EN12163(%max., unless shown as range or min.)
Mechanical properties and conductivity analysis
Solution annealing state (quenched state)
Standard aging heat treatment in quenched state
Quarter hard standard aging heat treatment
Half-hard standard aging heat treatment
Three-quarters hard standard aging heat treatment
Hard standard aging heat treatment (a process of comprehensive strengthening of deformation and aging)
Note: In the Brush name:
"A" represents the state of solution annealing (annealed, the alloy is in the softest state, easy to be stamped and formed, and needs to be cold worked or strengthened during the direct failure period);

"H" stands for cold processing state (hard);

"T" means that the material has been aging hardened by standard heat treatment (heat treatment means the state of aging strengthening heat treatment).