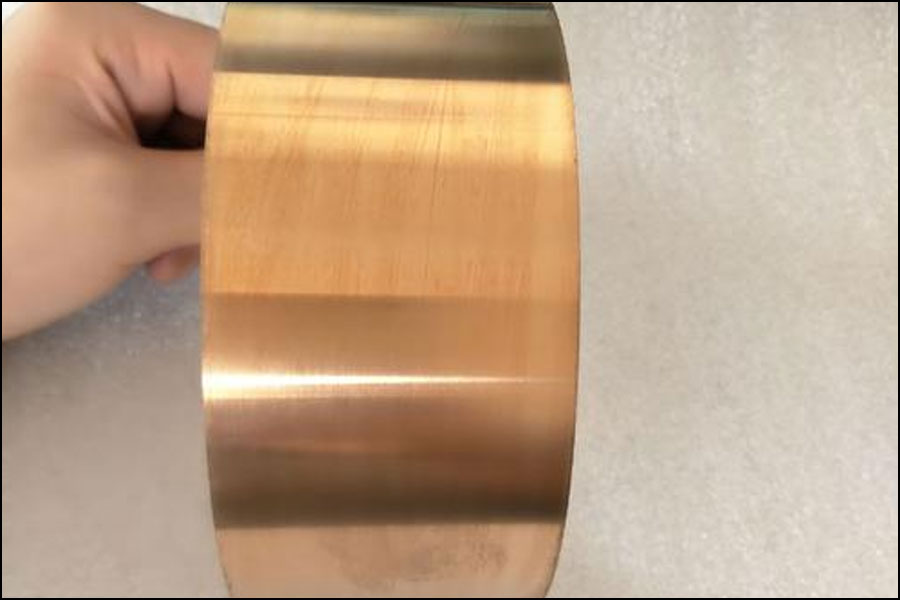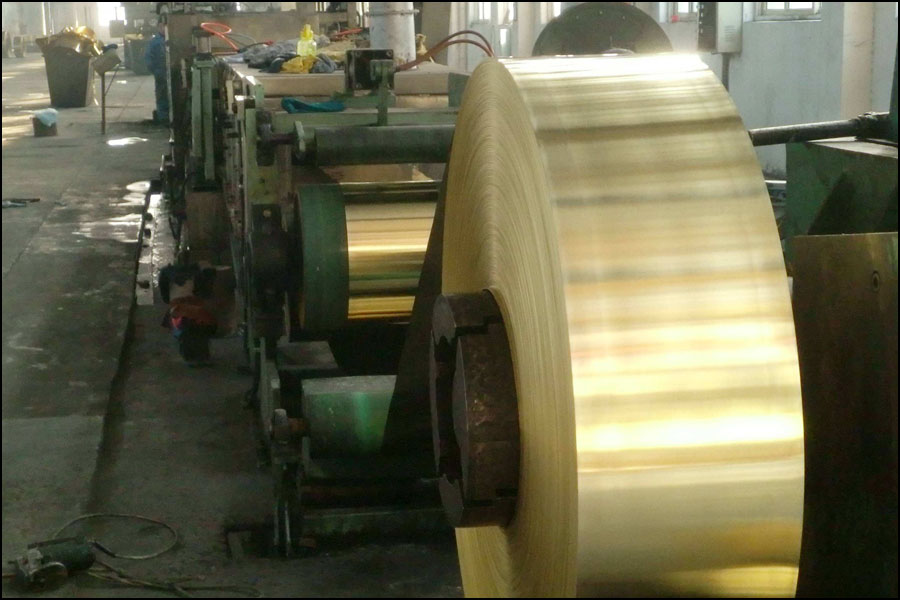 Wonder copper maintains an inventory of Beryllium Copper round rod and strip.Beryllium copper is a material with good corrosion resistance, rich in ductility before age hardening treatment, and increased in fatigue resistance and conductivity after age hardening treatment.China best manufacturer and supplier of beryllium copper strip, beryllium bronze strip, copper beryllium strip.Contact us to get low price stock beryllium copper quote!
Typical Applcations For C17200 Beryllium Copper Strip
The complete copper beryllium bar is hauled by a sling, placed on a special cutting table, and then cut by a cutting wheel saw. Each copper block with a length, height and width of 100cm×9.2cm×18.5cm is made, and the weight is about 130kg. Then, the uneven surface of the copper strip is polished and smoothed by the beryllium copper strip surface washing machine, which is beneficial to the flatness and smoothness of the surface of the beryllium copper strip processed in the later stage. At present, because the surface of the beryllium copper strips produced is not ideal, the thickness of 2 mm is removed on both sides. If the beryllium copper strips still have protrusions after washing the surface, they can be polished with a grinding wheel.
Production technology advantage
Excellent Properties Of Beryllium Copper Alloy
High Thermal Conductivity
Excellent Corrosion Resistance
Executive standard:ASTM/GB/T5233-2001/EN12163(%max., unless shown as range or min.)
Mechanical properties and conductivity analysis
Solution annealing state (quenched state)
Standard aging heat treatment in quenched state
Quarter hard standard aging heat treatment
Half-hard standard aging heat treatment
Three-quarters hard standard aging heat treatment
Hard standard aging heat treatment (a process of comprehensive strengthening of deformation and aging)
Note: In the Brush name:
"A" represents the state of solution annealing (annealed, the alloy is in the softest state, easy to be stamped and formed, and needs to be cold worked or strengthened during the direct failure period);

"H" stands for cold processing state (hard);

"T" means that the material has been aging hardened by standard heat treatment (heat treatment means the state of aging strengthening heat treatment).