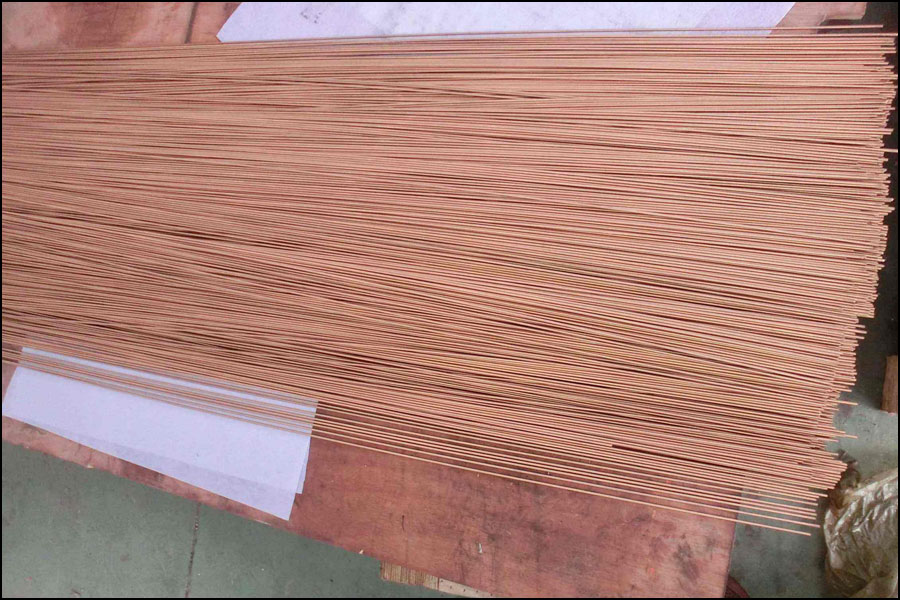 Electrical connectors form a key connection between the components of the electrical system. Reliability is very important, even in harsh environments, a stable terminal material system is required to provide long-term performance. Wonder's composite metal and electroplating technology combines high-stability contact materials with spring alloys to create reliable electrical terminal materials that can be used in high-throughput stamping and forming operations.
Custom package contact and terminal design
Wonder provides an electrical connector material solution to meet your biggest challenges, such as high vibration, high current, high temperature and high cost:
Electroplated connector material
Wonder's electroplating technology can be used with high-performance copper alloys, stainless steel and even aluminum-based metals. Its precision layers of nickel, tin, silver and gold plating ensure a stable contact surface.
Electrical connectors rely on stable contact materials to provide reliable long-term performance with minimal signal distortion. Plating is a widely accepted process for mass production of these contact finishes, and Wonder has more than 30 years of experience in producing high-quality roll-to-roll electroplated products. With its expertise in overall, spot and selective plating, Wonder possesses the process technology that enables our customers to successfully cope with challenging applications.
Precious metal contact
Precious metals are commonly used in electrical connector applications because of their resistance to discoloration and stability in adverse environments. Usually, these are based on silver, palladium or hard gold, or they can also be a multilayer system, such as gold sealed palladium, to reduce the use of precious metals.
The selective electroplating and spot plating production lines of advanced IPC control technology materials can accurately place precious metals, thereby producing high-quality materials and reducing the metal factor required for economic products.
Electrical and electronic connectors in harsh environments
Cladding contact solutions have performance beyond electroplating surface treatment, and can use engineered contact alloys to improve vibration and temperature performance.
Alloying is what makes most metals function-aluminum in airplanes, steel and gold jewellery in bridges all rely on alloys to provide their properties. Electrical contact surfaces are no different. Smart metallurgy technology can make high-performance terminal materials stand the test of the world's extreme environment, or just to reduce costs.
What is the ion connector material?
iON connector material is an alternative material for electroplated contact surface. The electroplated contact surface is metallurgically covered in the connector. Using alloys specifically designed for this task, iON-clad connectors can improve temperature, wear and corrosion properties while reducing contact with expensive precious metals.
The alloy system used in the ionic connector was developed in consideration of harsh conditions. Whether the purpose is to replace gold, with high wear resistance, high temperature resistant connectors or corrosion resistant contacts, these materials outperform electroplating systems when performance is critical. According to your challenges, customized solutions can also be provided.
Ion VS. Gold and Palladium Plating
The improved performance comes from the alloy microstructure of the iON material. The iON connector is made of copper spring alloy inlaid composite strips. It has a completely dense structure and can provide high temperature and corrosion resistant contacts.
Since the thickness of the entire contact layer is as low as 0.5 µm, iON materials can directly replace electroplated gold and palladium systems. Each iON material is specially formulated for its application.
High-strength aluminum solutions
With the rapid growth of aluminum wiring harnesses in vehicles, Wonder's high-strength composite plating and electroplated aluminum connectors have become a substitute for copper, thereby saving cost and weight.
High-strength aluminum can replace copper with low cost
High-strength aluminum (HSA) material is a copper substitute for electronic components, supporting the weight reduction and cost reduction of wiring systems. With the rapid acceptance of aluminum wiring harnesses in vehicles, aluminum technology has now expanded to connector and lead frame solutions, thereby realizing a 100% aluminum-based electrical system.
Increase conductivity while reducing density
High-strength aluminum has the characteristics of low cost, low density, high strength and high conductivity. Compared with commonly used brass and bronze base metals, it can reduce cost and weight.
For aluminum connectors, HSA can provide cladding or plating contact materials. In wire bonding lead frame applications, HSA can provide the same high reliability as aluminum inlays.
Utilizing heat-treated aluminum alloys provided in the form of coils, HSA copper substitutes are ready for high-throughput stamping and part forming. Aluminum connectors and lead frame materials are semi-finished products that are electroplated or coated with functional layers. Electroplated aluminum connectors can be plated with nickel, tin, silver or gold contact surfaces.
Aluminum is the third most abundant element on the planet, providing wide availability and low cost, thereby reducing the cost difference of electrical components. In contrast, the cost of copper may fluctuate, leading to significant fluctuations in the cost of copper components.