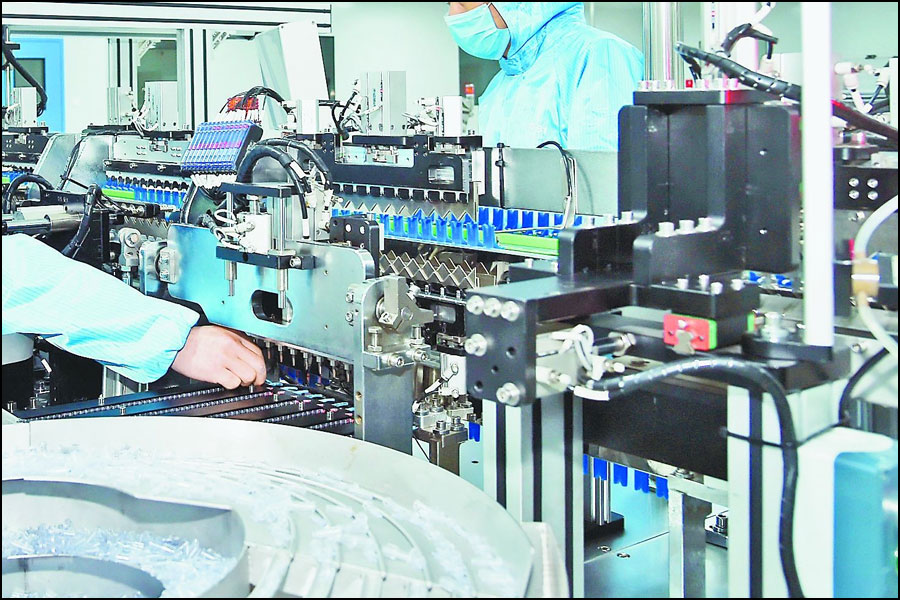 Wonder's engineering materials can provide to meet the growth and emerging needs of the medical technology market. We provide a variety of materials and support services to meet the unique challenges of the medical industry, including the need for antibacterial properties, biocompatibility and reliability. We ensure the highest level of performance, purity and precise chemical composition in the materials to meet the stringent requirements of life-saving medical equipment and other medical applications.
Our advanced materials provide a series of reliable solutions for ventilators, defibrillators, lasers, robotic surgery, glucose testing, imaging, diagnostic sensors, antibacterial, dental, surgical and implantable medical equipment. Material solutions for unique medical applications.
Wonder has more than 30 years of experience in high-performance materials, precious metals and medical machining expertise, providing customers in the medical industry with unique advantages and medical processing experience, and can meet their business needs in the following aspects:
Electronic implants, including hearing aid components, implant interconnections, etc.
Life science instruments, including bandpass filters, fluorescence bandpass filters, excitation and emission filters, steep edge filters, single-line or multi-line notch filters, and dichroic beam splitters
Medical coatings, including blood glucose test strip components, disposable electrodes for biosensors, clinical test strip components, flexible sensors and implantable devices
Medical connectors, including push-pull, circular, cable, non-magnetic RF, board-to-board, I/O and other miniature connectors for switches, relays and components for ventilators, X-ray equipment and CT scanners
Medical X-ray, including X-ray window
Engineering Capabilities Beyond Materials
In addition to providing reliable materials for medical applications, we also provide services such as analysis and testing, alloy design and creation, and full customization of materials for special applications. These processes enable us to provide materials that comply with strict regulations and provide the highest quality and purity.